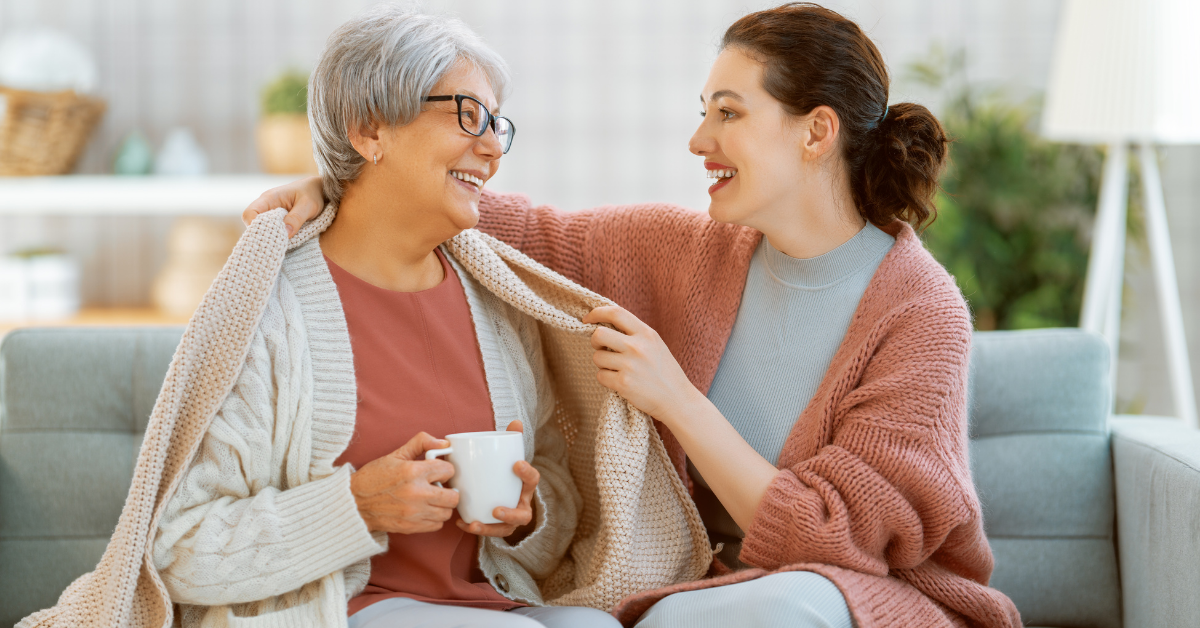 On Being an Adult Daughter of an Aging Mother (Part 1)
This blog post was written by Donna Hunnicutt, SHPP's Market Manager in Orange County. Prior to learning about SHPP, she went through a long and stressful process of moving her own mother from her home of 20+ years into a senior living community.
As part of our current initiative to support adult children with aging parents, we've asked Donna to share her personal experience and lessons learned. Today's post is part one of three.
It seemed like one day I was speed-shopping with my mom at the mall, then suddenly I was apartment-shopping with her at a senior living community. How did life for both mother and daughter shift so quickly, seemingly overnight? How was I, an adult daughter who lives 3000 miles away from my mother, going to navigate the daunting and unfamiliar process of transitioning her into a whole new chapter of her life (and mine)?
The challenge of moving my then 85-year-old mother from her beautiful penthouse apartment overlooking miles of beach and ocean, which she called home for almost 20 years, was enormous and emotional. My two sisters and I had begun the difficult talks with her about moving into "independent living" a few years prior, after she had several serious falls while living alone. As a very active, social, self-sufficient, and strong-willed woman, my mom was highly resistant to the idea, insisting she was nowhere near ready to make such a major life change.
But as health issues evolved, and after mom hired (and fired) several part-time caregivers to help with her daily routine, my sisters and I realized that, sooner rather than later, we needed to find her a new home where she could be independent but have care nearby. We continued having phone conversations and emails with mom about how great it would be to have fun social activities at a senior community (she resisted saying she has her own friends now, even though a few had recently passed), how nice it would be to have dinners with new friends in a choice of restaurants at a community (as a great cook and baker, she said food in these places is usually terrible), and on and on it went. Every positive thought or suggestion we brought up was met with an objection.
When my sisters (who also both live far from our mom) or I would visit, we would drive her by senior living communities in her area, and managed to schedule a few tours and meetings with some. She started to show a bit of interest in a couple places, and unbeknownst to us, she actually had a friend join her for a few lunches at those communities (and she later raved that the food was delicious!)
In hindsight, I wish I had known then about Senior Placement Agents, who act like real estate agents for seniors searching for the "right" senior living community, with no fee to the client. Hiring a Placement agent is the first suggestion I now make to families who know their loved ones need a senior living situation, but have no idea where, or how to choose the best place for them to call "home."
Be sure to come back for part two of Donna's story where she recalls the next set of hurdles in helping her mother transition.
If you or you know someone who is looking for assistance in senior placement, below are wonderful resources for your consideration.
San Diego Resources:
National Resource:
Let us help you transition safely and stress-free, we are here to help you!