Donna Hunnicutt Joins SHPP as Orange County Market Manager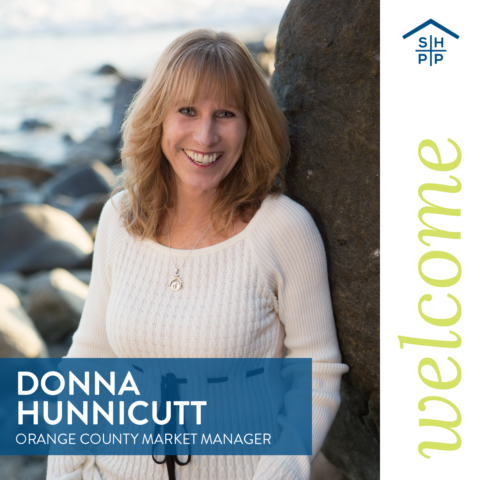 Senior Home Purchase Program® is proud to announce and introduce Donna Hunnicutt as our new Orange County Market Manager. Donna joins SHPP with over 20 years of experience in the real estate industry, with expertise in business development, client relationships, and building partnerships. With a strong background in residential real estate and working with seniors, Donna's experience will be invaluable to the development of SHPP in Orange County.
As a real estate professional, Donna shares that she "knows firsthand how stressful and complex the traditional home listing/sales process is for most folks. Also having recently gone through the process of moving my own mother from her home of 20+ years into a senior living community, I can attest to the fact that as we grow older, the stress and emotional toll of leaving a life-long home, combined with the uncertainty of life in new surroundings, can be a highly overwhelming and confusing experience. When I learned about SHPP and their simplified process to help families make this transition, I knew I had found my calling!"
"I am so excited to spread the word about Senior Home Purchase Program® as Market Manager in Orange County, and am grateful to have found such an amazing way to be of valuable and meaningful service to our seniors!"
- Donna Hunnicutt, Orange County Market Manager
We are excited to have Donna join our team as we continue to expand our services so that we can provide the highest level of service for our customers. If you are looking to sell your home in Orange County or know someone who is, please connect with Donna by phone 714-923-7477 or by email [email protected].