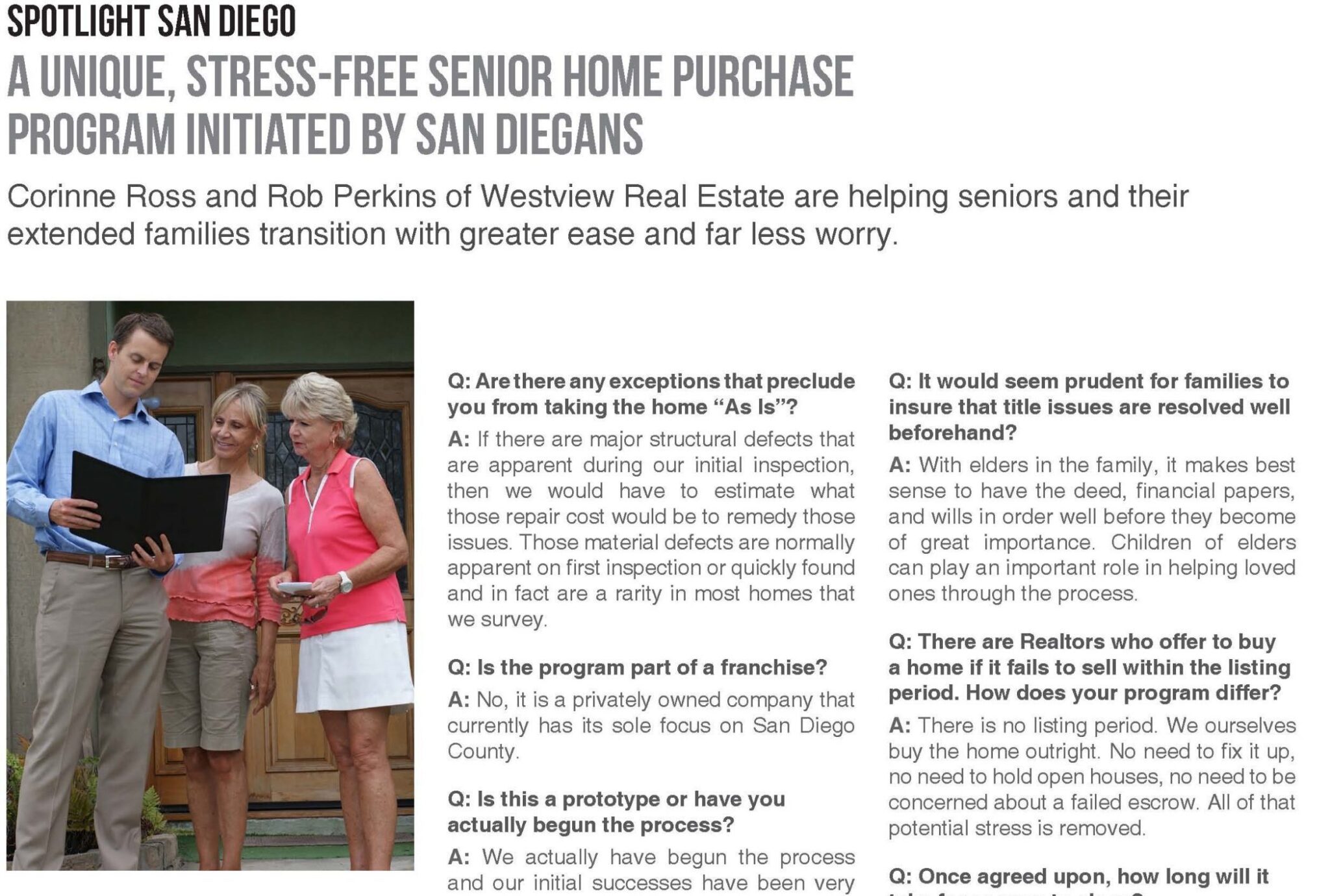 SHPP in the News: Discover North County Magazine
Corinne Ross and Rob Perkins of SHPP sit down for a Q&A to discuss what led them to create the Senior Home Purchase Program® and some specifics about how it works.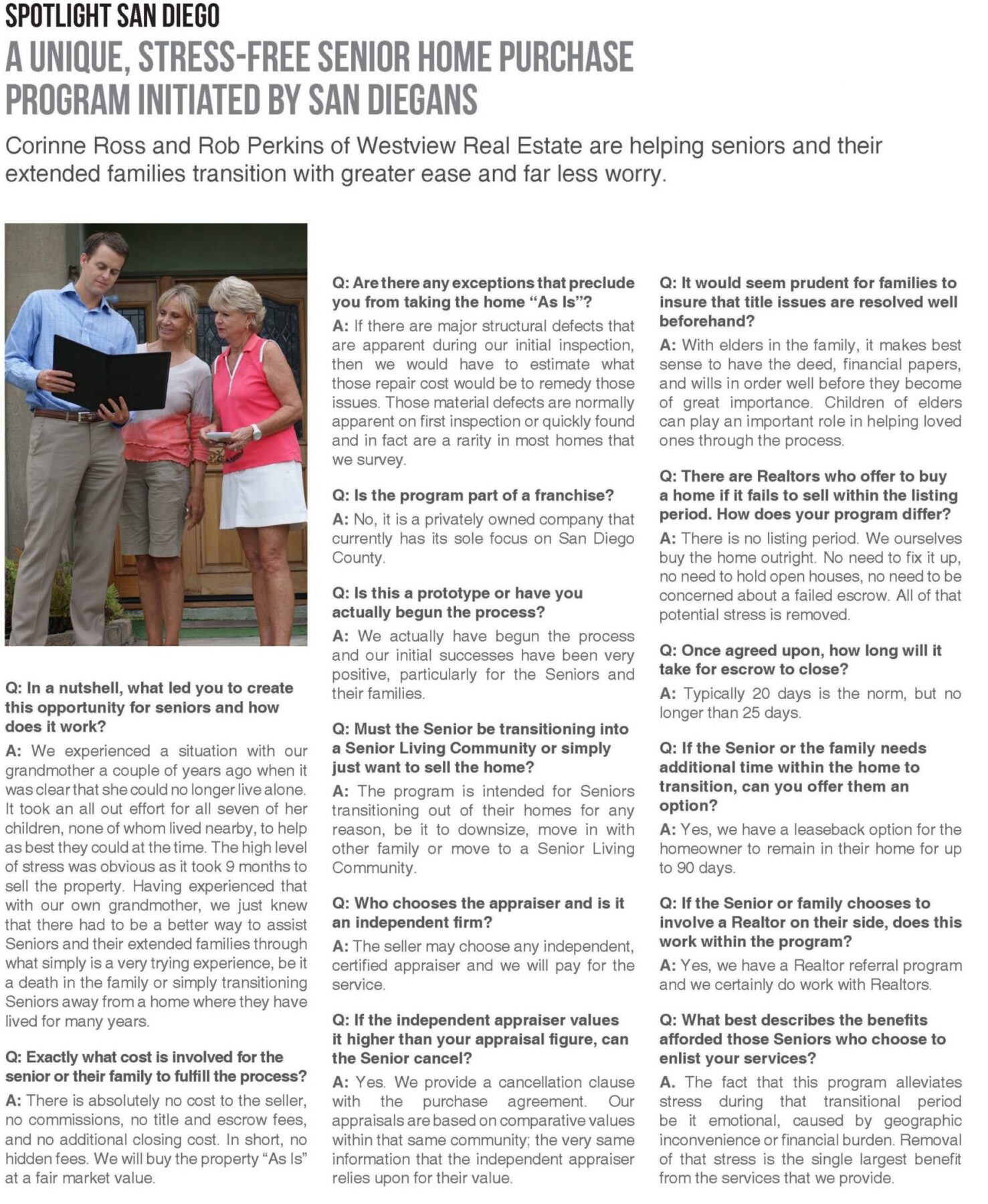 Take the CERTAIN route in selling your home.
Give us a call to find out what your home is worth with our commitment-free offer!
Contact Us Today to Get Started!