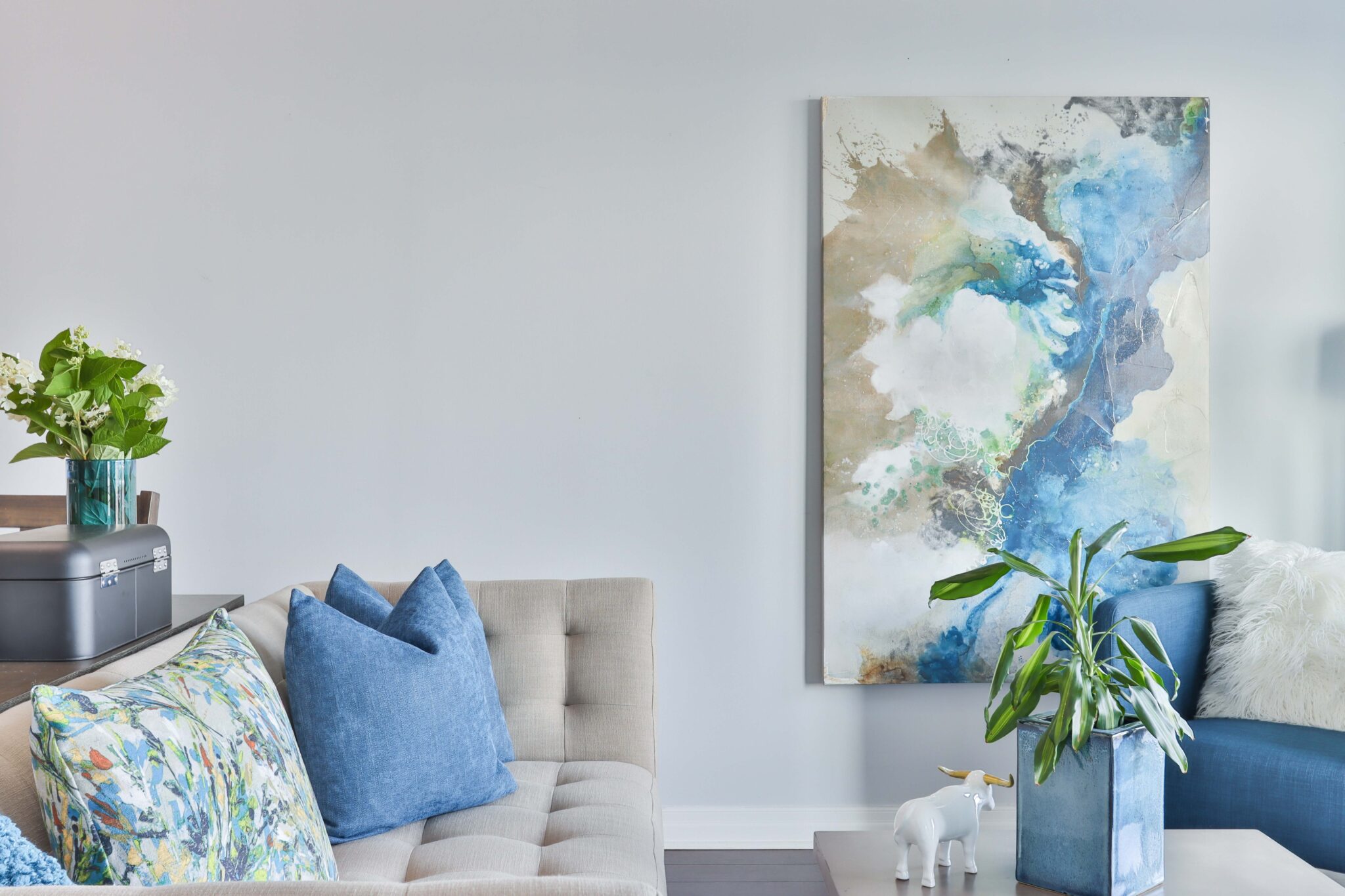 Donna's Environmental Wellness/Feng Shui Story
This blog post was written by Donna Hunnicutt, Simply Westview's Market Manager in Orange County, who is also an Environmental Wellness/Feng Shui expert.
As an Environmental Wellness/Feng Shui Expert, I am often asked how I began my journey with this very profound and revealing subject matter…Well, it was really very "serendipitous"…
I struggled for years, with only moderate success, to create a calming, serene, clutter-free home of my own where I could truly Relax. Although comfortable and "cozy", my living spaces never felt "quite right".
I had too much stuff, but couldn't let go of my possessions. I would waste precious time looking for that item I put "somewhere" but couldn't find amongst my things, which led to feeling constantly frustrated that I wasn't more organized. I felt guilty and embarrassed because I had accumulated stuff that I didn't use, but I had trouble releasing things which I had spent money to obtain, or which had been gifted to me by well-meaning friends and family.
In addition, I felt a nagging sense of being energetically stuck in several areas of my life, but couldn't pinpoint why, or how to fix it. I felt tired, not my "happy-self", and unmotivated to get my house in order (literally and figuratively!)
Then, serendipitously, I re-discovered a Feng Shui book, hidden in my bookcase, and that was IT! My soul resonated with everything I read about this life-altering solution to my environmental "imbalance" and unhappiness.
As I learned and applied Feng Shui principles to my own home, I understood why this Ancient Art has stood the test of time… My home seemed to come alive, and relax into itself, and it invited me to relax as well. I felt calmer, more centered, more aligned with my goals and dreams. Positive shifts began to happen, and I literally felt uplifted and energized~I finally felt "in flow" with my life.
I have now been a Certified Feng Shui Expert for over 20 years, and I have helped hundreds of clients create balanced, healthy, and supportive spaces, crafting "Conscious Environments" which connect the mind, body, and spirit.
Donna Hunnicutt
www.SerenitybyDesignInteriors.com
If you would love to learn more about creating a balanced and healthy space, please join us at our "Harmonize Your Home" virtual event taking place on Wednesday, October 6, 2021. See below for more details about this free event! Once registered, you will receive a zoom link to join the event a few days before the event. We hope to see you there!