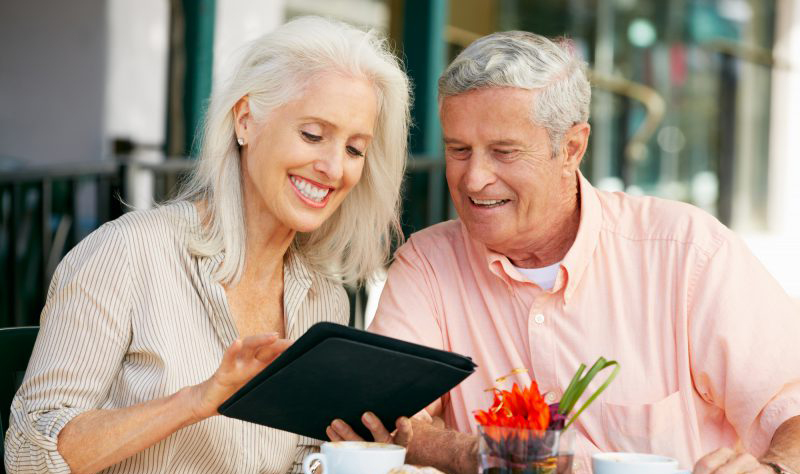 Top 3 Ways Technology Helps Seniors Stay Connected During COVID-19
With over 200,000 cases of COVID-19 in the United States, the recommended measures to prevent spread have included "social distancing",  "sheltering in place" is some parts of the country, and even restricting any face-to-face encounters depending on your health and living conditions. This separation, while necessary, can leave people of all ages feeling disconnected or lonely. Thankfully, we live in an advanced technological world with many devices and gadgets other than cell phones that have the ability to engage seniors, help keep them connected to family, and stay mentally active in the safety of their home environment.
Senior Home Purchase Program® is sharing 3 ways seniors can use technology to stay connected to loved ones during these unprecedented times.
1. Zoom
Similar to iPhone's FaceTime functionality, Zoom is possibly the most popular video conferencing platform these days. Chances are many people already have it on their computers and phones right now so connecting to family and friends does not get any easier! Zoom is user-friendly and works seamlessly on any device (computer, tablet, or smartphone).
For security purposes, it is strongly advise that the meeting organizer set a password. Other great tips on security settings can be found in this article from Cornell University.
A fun suggestion is setting up a recurring storytime with grandparents or elderly neighbors via a Zoom call. This virtual social interaction is invaluable to those who can't visit in person. The best part is that Zoom is free!
2. Bluetooth Headphones
Sometimes as one ages, hearing loss is part of that world. Thankfully, there have been technological advances that specifically help overcome those disadvantages. One, specifically, being a Bluetooth headphone. Family members have often stopped calling a loved one simply because they are unable to hear the conversation over the phone, but certain Bluetooth headphones can be inserted in the ear, which amplifies sound mimicking the role of a hearing aid. Trying different ways to communicate with family members who live far away is not out of reach any longer.
3. Tablets and iPads
These gadgets have become popular among the younger crowd because of the games and music they can play and listen to. But they shouldn't be limited to the young. These devices can have so many things loaded onto them, from programs for learning languages, listening to your favorite music and even your family's photos and books. They are a lightweight option for heavy duty well-being. The older generation can use them for tracking their own health and fitness regimes and the type can be altered to allow for easier reading. The options are limitless.
The benefits of personally using technology range from entertainment and basic connection with friends and family to finding help in an emergency.
Long gone are the days when technology was too complicated for older generations to use and set up. The 3 ways listed above simplifies and enhances the experience of virtual human connection. During this time of #ShelteringInPlace, we encourage you to reach out to your loved ones often and let them know you are thinking of them.
Take the CERTAIN route in selling your home.
Give us a call to find out what your home is worth with our commitment-free offer!
Contact Us Today to Get Started!