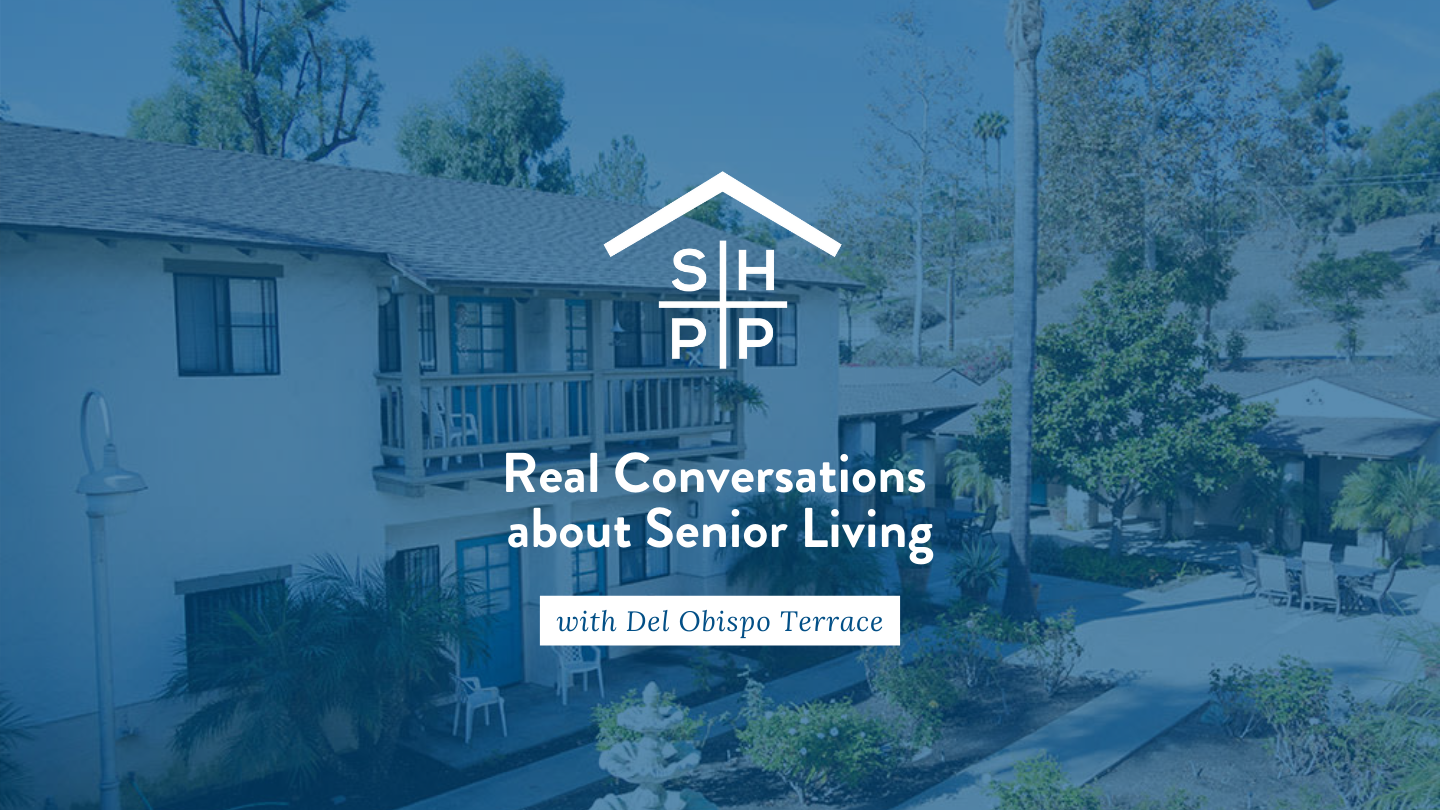 "Real Conversations About Senior Living" with Del Obispo Terrace
From the beginning of the pandemic back in March 2020, the SHPP team has been actively finding ways to support our senior community. We've frequently checked in with our senior living community partners, conducted in virtual webinars, and participated in donation drives. We also realized there were families having some uncertainty and questions about looking into senior living for their elderly loved ones, especially during a pandemic.
To help answer these questions, we are excited to share with you this "real conversation" between Donna Hunnicutt (SHPP Market Manager in Orange County) and Shelley Johnson (Marketing Director at Del Obispo Terrace). This casual interview gives a helpful glimpse into the current life at senior communities and what the staff is doing to ensure seniors stay connected to their families and engaged during the pandemic.
Thank you Shelley for spending time with us during this call and we are encouraged to hear the wonderful activities and efforts of care at Del Obispo Terrace!
Contact information:
Shelley Johnson
949-496-8802
[email protected]
Donna Hunnicutt
714-923-7477
[email protected]