Meet Shelau
About the Client
Recently widowed homeowner
Synopsis
The client's husband suddenly passed. They were partially through a remodel and the client needed emotional and financial assistance with the sale of her home.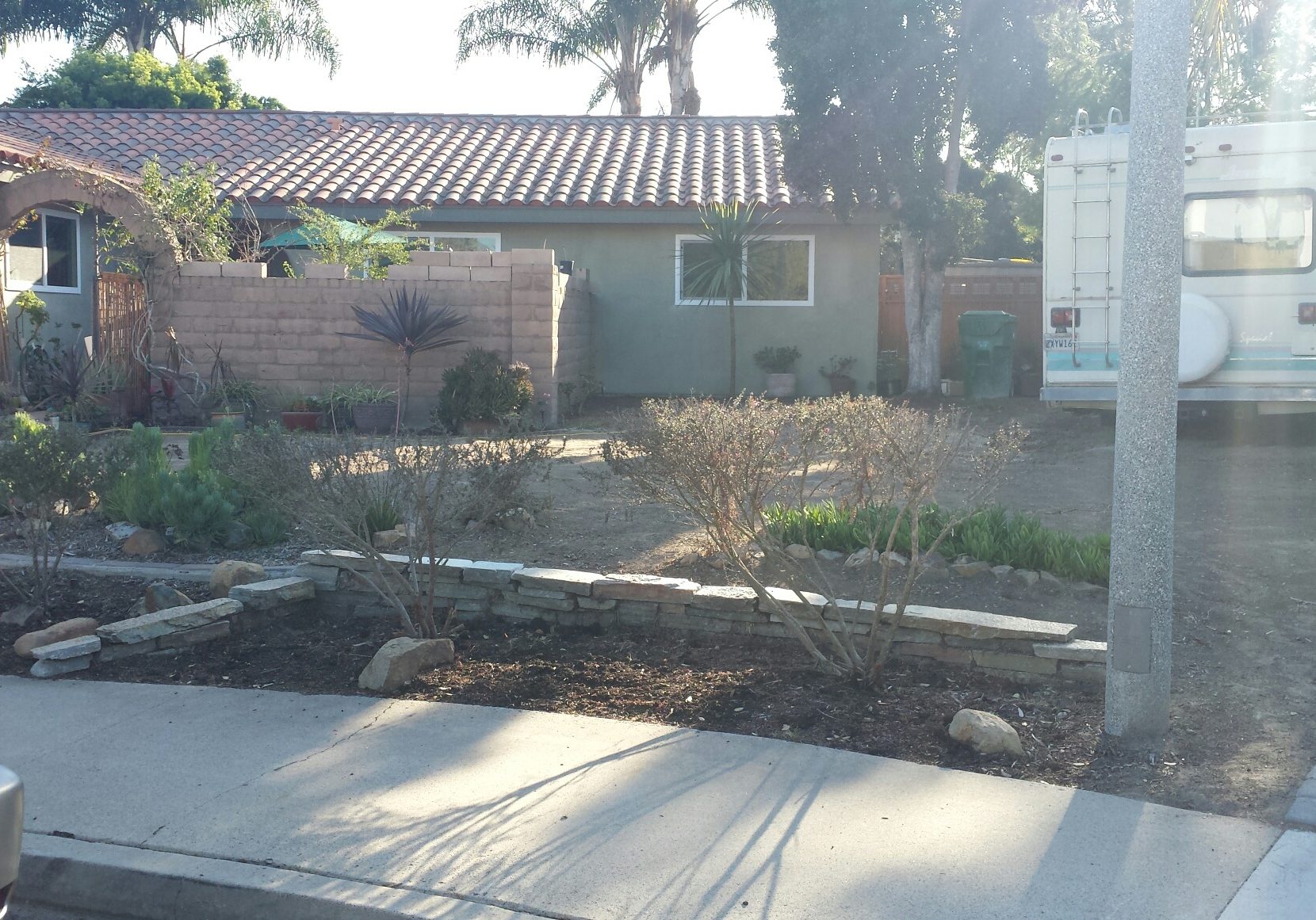 Home Location
Carlsbad, California
What issues did they face?
Shelau was emotionally and physically unable to complete the remainder of the remodel
Difficult to keep home show-ready because owner had multiple pets and an extensive amount of debris
Demanded a competitive price because she relied on the sale proceeds to purchase a new home
Hoped for a stress-free and transparent process given her emotional state
Needed to lease back the home with a flexible lease end date
What did SHPP Provide?
Owner left the home in as-is condition without worrying about the remainder of the remodel
Never required to leave the home for any reason
Leased back the home for an amount of time that worked best for her
More money and significantly less stress than a traditional sale
What do they say now?
"Late last summer I had the shock of losing my husband suddenly. Within two weeks I realized I was going to need to sell my long time family home of 32 years. It was presently torn up from the remodeled efforts of my husband and other contractors we'd employed. Needless to say, I was emotionally overwhelmed. Through an introduction by a family friend in the real estate industry, I met Rob and Corinne from the Westview Senior Home Purchase Program®. It was at a stress-filled and difficult time with family events, business concerning Monte, health issues, sorting and packing, home construction work, and my husband's celebration of his life being planned and honored. All I had to do was share with Westview SHPP the challenges of the time and they were very respectful in viewing my home, conversing with me, and making an offer on it. The last thing they wanted to do was add to my stress. They never pressured me to meet their needs and handle what I could not in making a decision. Their offer was fair for my home's situation. Monte and I had a lot of work done, had bought materials, and had wonderful capable neighbors working with me to get what we could done. But the full remodel my home needed was beyond my capability emotionally, my resources, and my health's well being. I did have at least two other persons in the industry who were friends and cared about my situation look at the offer and discuss it with me. They were in agreement it was the best for me and I trusted their reasoning. I did rent back the house for a month's time to finish up my packing. I left after two weeks and got the rest of the rent and security deposit refunded to me. Westview SHPP was very considerate in giving me and my pets the needed time and consideration to move and to not add to the stress of the situation. I am grateful to see the photos of my precious home in all its glory. Rob and I had talked about what Monte and I had planned on doing in remodeling parts of the home we'd not yet tackled. Apparently, it made sense to them, because the photos showed our ideas had come to fruition through Westview being able to accomplish what I could no longer do on my own. I am thrilled and grateful as I see our former home move on into a new life as another family's home."