Meet Connie & Carol
Client Name
Connie & Carol
About the Client
2 daughters, serving as caregivers of their mother, the homeowner
Synopsis
Connie and Carol's mother suffered from dementia. She moved into a Memory Care Facility after her husband, who acted as her primary caregiver, passed in July 2015. At the initial meeting with the Connie and Carol, the home was vacant, and they were overwhelmed with what to do next.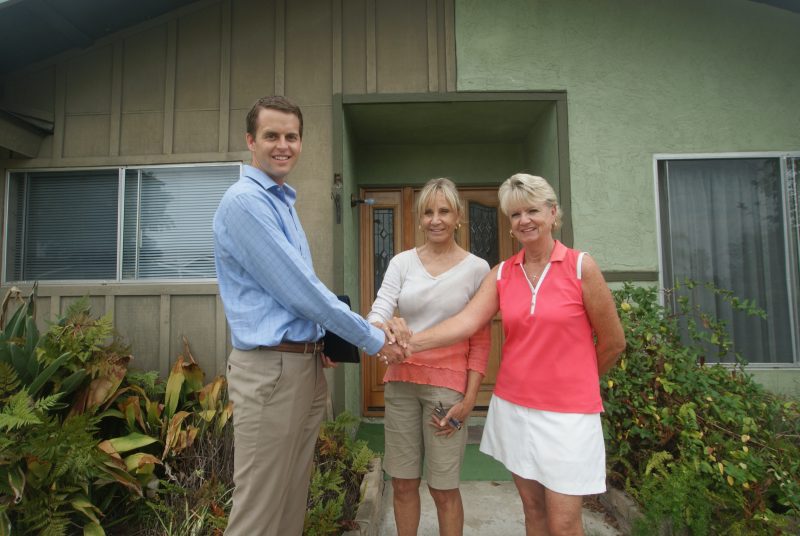 Home Location
Oceanside, California
What issues did they face?
Due to her dementia, Connie and Carol's mother could no longer live by herself in the home
No meaningful updates done to the home since they moved in nearly 40 years ago
Accumulated lots of stuff over many years of living in home
Connie and Carol were not in a position to take on the challenge of selling their mother's home
What did SHPP Provide?
Connie and Carol were able to leave the home in its current condition, including removal of any trash or junk in the home – which was a lot!
Purchased home 26 days from presenting offer
Ability to quickly liquidate their house and use the funds for their mother's continued care
More money than a traditional sale
What do they say now?
"We could not be happier that we were introduced to this program and the Westview team. After experiencing all the emotions that accompany losing our father and managing our mother's health issues, my sisters and I were faced with the overwhelming tasks of moving our mother into a community, paying for the costs of her care and dealing with the home that she lived in for nearly 40 years. It was a blessing to be offered a program that saved us countless hours of our time and provided us with the necessary funds that will ultimately afford our mother the high-quality treatment she deserves. From the bottom of our hearts, thank you Westview for making such a positive impact on our whole family during this challenging time." -Connie and Carol